//= Titles\title(); ?>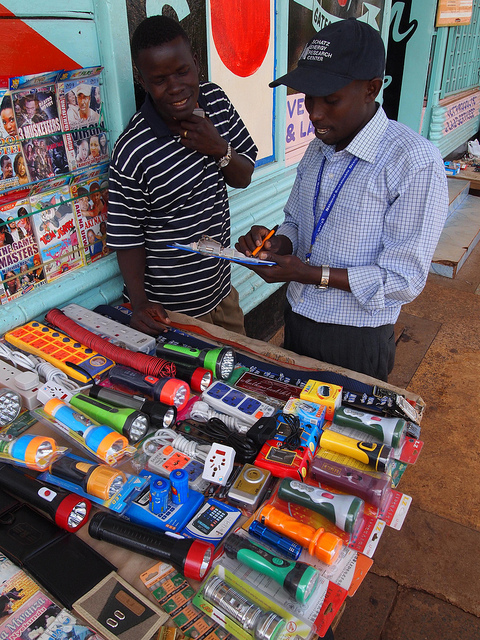 Before kicking off our first pilot programs under Lighting Africa in Kenya and Ghana in 2009, we conducted extensive research and discovered the huge potential off-grid solar products held – both for markets, and for the end-users that would ultimately benefit from gaining access to these modern lighting and energy products. 
Initially, the private sector was largely reluctant to get involved as key players lacked information and perceived the risk as too high, while governments were largely unconvinced that off-grid products could supplant or postpone the need for grid electricity. One of our program's first activities was therefore to collect and publicly disseminate our research and findings.
Encouraging growth through information
Our knowledge products are used to inform the development of World Bank energy access projects, while manufacturers, companies, and investors benefit from the detailed information on market size, the demands of end users and their ability to pay, and distribution channel analysis. 
Lighting Global (together with Lighting Africa and Lighting Asia) has published dozens of market insight reports including country-level consumer demand surveys to wide-ranging topics such as the markets for productive uses leveraging solar energy (PULSE), and how to best support continued uptake of solar products through end-user subsidies.
Our biennial Off-Grid Solar Market Trends Report (co-published with GOGLA), has become the industry benchmark for key market statistics, trend analysis, and forecasts. The 2020 Off-Grid Solar Market Trends Report was released at the Global Off-grid Solar Conference and Exhibition, which was officially opened by the President of Kenya and attended by over 1,300 delegates from 75 countries. 
Together our reports have clearly demonstrated the extensive opportunities presented by the off-grid market, and how to best achieve the widest impact. We have also provided critical data to reduce first-mover risk and help manufacturers, distributors, and retailers make informed business decisions, and for governments and development partners to plan the most effective interventions.
You can find our extensive library of sector information in Our Resources>