//= Titles\title(); ?>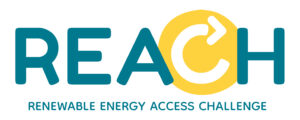 The Renewable Energy Access Challenge (REACH) Partnership is dedicated to accelerating clean energy access in the hardest to serve areas across sub-Saharan Africa.
Since 2012, 493 million people have gained energy access from off-grid solar products. Yet despite this incredible achievement, the world is still not on track to achieve Sustainable Development Goal (SDG) 7 —universal energy access— by 2030. The biggest shortfall will be in sub-Saharan Africa (SSA) where nearly 600 million people are projected to still be living without electricity in 2030 – forcing hundreds of millions to continue to rely on polluting, expensive, and hazardous lighting and energy sources. Off-grid solar solutions have the potential to provide clean, affordable electricity to more than 65% of sub-Saharan Africans by 2030 (464 million people) , but investment flows have not yet risen to the scale of turning this opportunity into reality.
To close the energy access gap, efforts will need to refocus on reaching the poorest and most remote populations.
Spotlight on First-Time Access 
The new Renewable Energy Access Challenge (REACH) partnership aims to expand first-time energy access to those regions and populations most at risk of being left behind. Off-grid markets are largely non-existent in the poorest, most remote, and unstable (FCV) regions – where 89% of the population that could be served most cost-effectively through off-grid, lives. These markets are the most challenging to build, meaning that these next 464 million people will be even harder to reach than the first 400+million were. REACH places a spotlight on the needs of these people, with the aim of enabling them to gain at least a first foothold on the energy access staircase. 
REACHing more people, faster, through collaboration 
A group of leading practitioners have come together to form the Renewable Energy Access Challenge (REACH) Partnership. We can move faster by leveraging each other's strengths – if we don't, we risk a fragmented, ad-hoc approach with marginal impact. Together, we can leverage the collective experience and track record of market leaders, and reach those regions and customers at risk of being left behind in the clean energy transition. 
REACH partners each have deep experience in the core building blocks required in market activation, underscored by the collective progress we've made over the last decade. These skills include:
Market Intelligence 

Capacity building – including technical assistance – of all stakeholders (companies, financiers,

and governments)

Consumer awareness and protection 

Policy and regulatory support to create enabling environment 

Access to finance and investment risk mitigation 

End-user subsidies to address the affordability gap 
Closing the Investment Gap 
Closing the investment gap will be essential to reaching those living in nascent markets and achieving SDG7. Currently, off-grid energy investment is largely concentrated in lower-risk, established markets that are more attractive to investors. Meanwhile, nascent markets in SSA with low electricity rates attract only a fraction of the overall investment flowing into the off-grid solar sector. Low-income communities in these underserved markets are poised to continue to suffer the most from the impacts of climate change and—unless a change is made—benefit the least from global capital allocated for renewable energy and climate-smart investment.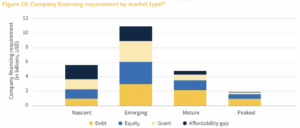 Introducing the REACH Partners 
Core Partners: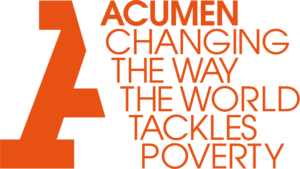 Acumen is a global leader in social and economic transformation, focused on solving problems of poverty and building a world based on dignity. Founded in 2001 by Jacqueline Novogratz, Acumen has raised and invested over $146 million of Patient Capital in 155 early-stage, social enterprises that have impacted the lives of more than 400 million people living in poverty in Africa, Latin America, South Asia, and the United States. To support growth in the impact investing sector that followed, Acumen used its 20 years of learning and experience to create an online school of social change called Acumen Academy. This university re-imagined has over 1.3 million sign ups and a community of over 1300 "Foundry members" who are actively accompanied and supported on their entrepreneurial journey. As social enterprises scale, Acumen's for-profit investment funds (managed under Acumen Capital Partners) provide access to capital that can unlock social and environmental impact at scale, transforming markets and social system to provide pathways out of poverty.

Charm was established to help mitigate two of the greatest challenges facing our generation: combating climate change and achieving universal access to clean and affordable energy. Our mission is to empower entrepreneurs in some of the toughest environments to scale their innovative solutions and make a meaningful difference for the world.

Get.invest is a European programme which supports investments in renewable energy. The programme targets private sector business and project developers, financiers and regulators to build sustainable energy markets in partner countries. Services include market information, a funding database, matchmaking events and access-to-finance advisory. Since 2022, GET.invest powers the Team Europe One Stop Shop for Green Energy Investments, an access point for information about and facilitated access to European support and financing instruments for energy projects and companies in Africa. The programme is supported by the European Union, Germany, Sweden, the Netherlands, and Austria, and works closely with initiatives and business associations in the energy sector.

Lighting Global is the World Bank Group's initiative to rapidly increase access to off-grid solar energy for the hundreds of millions of people living without electricity world-wide. Managed by the Energy Sector Management Assistance Program (ESMAP), we work with governments, the private sector, development partners, and end-users, continually innovating to unlock key market barriers and enable access and affordability to those that would otherwise be left behind. Our support has expanded to technologies that go far beyond lighting, including stand-alone solar systems to power the needs of households, farms, businesses, schools, and health centers, and more. We operate with funding gratefully acknowledged from ESMAP and their donors.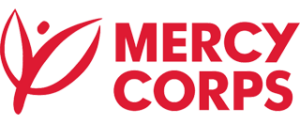 Mercy Corps is a global non-governmental, humanitarian aid organisation working on the front lines of crisis, disaster, poverty, and climate change to create a world where everyone can prosper. Energy 4 Impact is our energy platform focused on expanding access to clean energy, impacting millions of lives worldwide. We view energy as a catalyst for development, driving low-carbon economic opportunities, resilience, poverty alleviation, food and water security, and much more. Through a market-driven approach, we empower companies to expand energy access and utilize climate-smart solutions to foster livelihoods and unlock economic transformation. Together, we strive to create a more prosperous and sustainable world.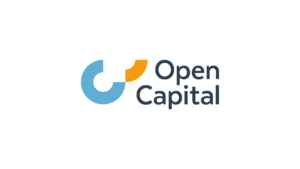 Open Capital Advisors (OCA) is a management consulting and financial advisory firm that drives growth, enables investment, and builds markets across Africa. We help businesses, investors, development partners, and the public sector to identify opportunities and deliver unique, impactful solutions. Our mission is to advance African economies and build future generations of business leaders. Since 2010, we have completed over 1200 engagements across 27 countries in Sub-Saharan Africa and raised over $1.2 billion in capital for impactful businesses across the continent. Our locally based team of over 150 full-time staff brings experience from the world's top consultancies, private equity firms, investment banks, and development organization. For more information, please visit www.opencapital.com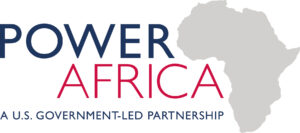 Power Africa is a U.S. Government-led partnership, coordinated by USAID, that brings together the collective resources of over 200 public and private sector partners to double access to electricity in sub-Saharan Africa. Power Africa's goal is to add at least 30,000 MW and 60 million connections by 2030.
Aligned Partners:
Learn More
If you are interested in learning more, or supporting the partnership, please contact Naomi Kioi, nkioi@worldbank.org.