//= Titles\title(); ?>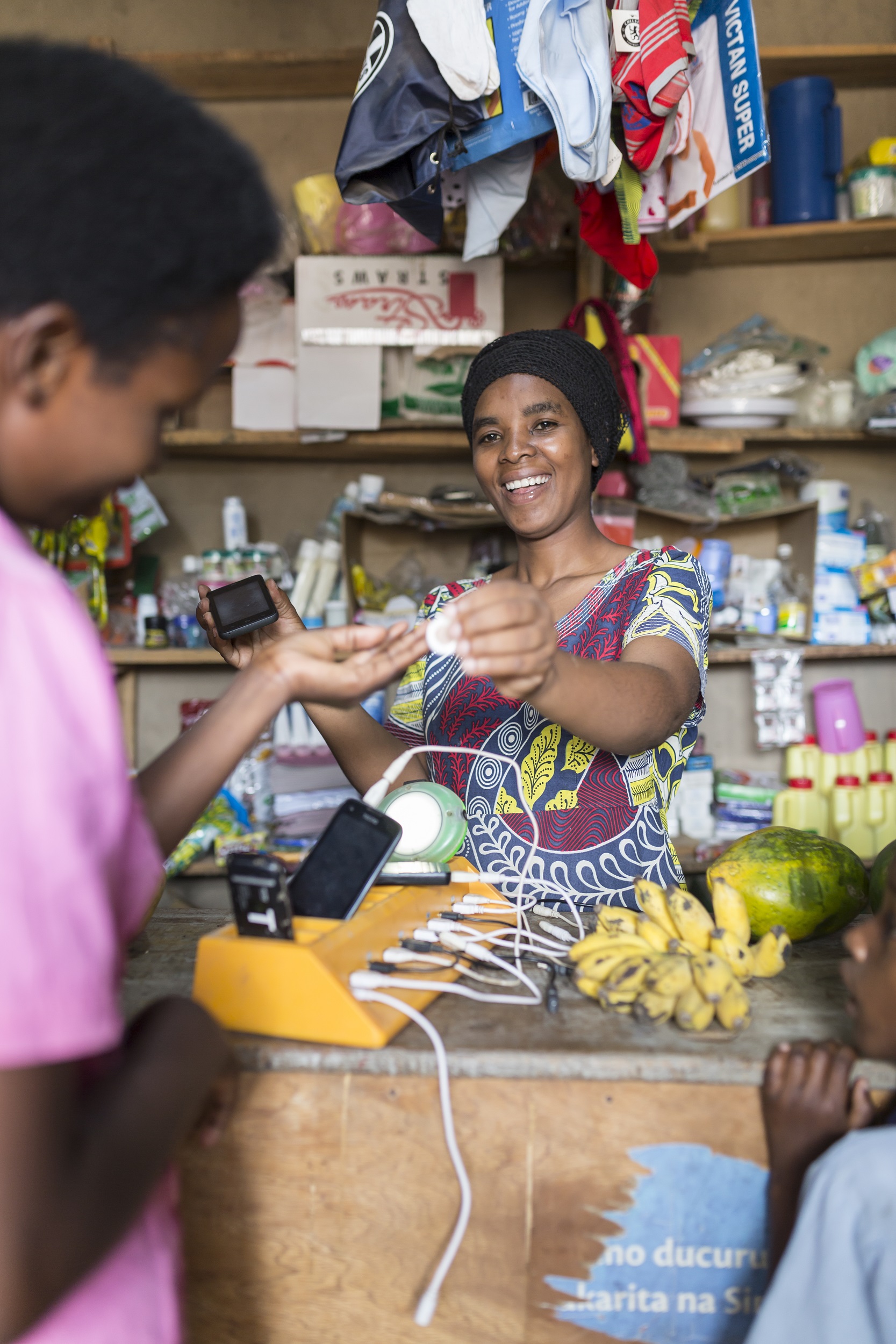 PATH TO PROFITABILITY
Path to Profitability (P2P) is a unique framework and methodology designed by IFC / Lighting Global for off-grid solar firms operating in emerging markets.  This new framework offers a different approach to examine and critique unit-level economics as the core building block of the business. P2P allows off-grid solar firms to evaluate and benchmark pricing, margins, and cost structures that support a firm's pathway toward profitability. Designed with early-stage, middle and scaling firms in mind, this framework supports increased profitability at various phases including launching, refining, or pivoting. P2P is also ideal for investors and donors looking to better understand and assess unit economic performance of prospective or current portfolio companies.
BACKGROUND AND RESPONSE
The off-grid solar industry has entered a new stage of development that requires substantial investment to progress to the next level. To access this working capital, firm-level profitability can play a critical role in ensuring household connections and number of people reached — the main evaluation criteria for many off-grid solar companies.  As business models become more complex and forge deeper to­ reach the last mile, it is important to have a granular understanding of the unit-cost economics that serve as the building blocks for sustained profitability. While profitability through economies-of-scale holds true in some business models, it may not for others, and can very well undermine the performance of the entire organization.
In response to this growing concern, Lighting Global presents a different kind of approach to address the profitability challenge facing off-grid solar businesses, for both retail models and Pay-As-You-Go (PAYGo). This new effort includes plenary sessions to educate the off-grid solar sector, one-on-one consultations with off-grid firms interested to know more about the framework, in-depth workshops, and development and implementation of plan towards achieving profitability. P2P is an adaptable framework that evaluates how hidden costs and inefficiencies in sales-channel management ultimately impact commercial returns.
KEY STAGES OF THE P2P FRAMEWORK
P2P is a unique framework and methodology to bottom-up analysis for operational mapping and related financial considerations. The core of this work centers on carving out the retail / branch level unit as the last link in the value chain (unit level P&L), and performing economic analysis that considers rural distribution limitations, PAYGo considerations, and penetration challenges that are often overlooked in traditional models. The impact of these considerations can make or break the profitability of the business.
There are 3 distinct stages for the P2P framework:
Plenary Session = objective of the session is to teach the building blocks of P2P and how they apply to off-grid solar firms. The session consists of a presentation which typically lasts 2-3 hours
Workshop = objective of the workshop is to take an off-grid company through the P2P framework and provide an in-depth analysis of the company's operation
Recommendations & Implementation Plan = objective is to provide recommendations to off-grid solar firms based on the outcome of the workshop on areas it should target to improve its performance. An implementation plan can be developed together with company management to operationalize the recommendations
PATH TO PROFITABILITY WORKSHOPS
P2P workshops typically last 4-5 full business days and require the participation of the executive suite (CEO, CXO, COO, CFO) and operations management (head of sales, regional sales managers). Additional days of engagement can be arranged to provide additional support to firms to implement changes identified during the workshop.
During the session, off-grid firms will undergo an extensive process to develop the following:
Operational Model Mapping of the last mile operating unit of a firm by looking at the flow of products, information and money. The operational model map helps define the key activities that need to be performed at the last mile operating unit, which will be useful in the bottom-up financial model
Bottom-Up Financial Model provides a detailed financial analysis of a venture from the perspective of the last mile operating unit working at scale and steady state – – that is, when the venture's operations have matured and reached their maximum size in the time period that investors expect to realize returns. The venture is modeled at scale to give a realistic snapshot of its potential, as it captures future operational and cost efficiencies.  In addition, modeling the venture at scale also helps ensure the growth and scaling strategy are thought through and associated costs are captured.  The bottom-up financial model uses the activities from the operational model map and works backwards, calculating the operating unit's whole costs (i.e., variable, fixed and investment costs) and then using that cost to determine the price/margin needed for investment profitability.
ONLINE CAPSULE
The COVID-19 pandemic has created many challenges for the PAYGo sector's productivity and profitability. Originally designed as an intensive in-person exercise, IFC developed an online module. "The P2P Capsule,"  which provides a virtual introduction and immediate insight for examining profitability drivers is a precursor to the full P2P Toolkit. The module typically takes between two to three hours to complete, which can be spread over multiple sessions.  The virtual course is downloadable to protect your data. Any data you generate during the module will only be stored on your computer's hard drive and will not be accessible to us. To receive your own copy of the the online class, please email us and we will share the program download link. A webinar (held on May 6th, 2021) walks you through the module and answers questions from webinar participants.
To find out more about any of our Path to Profitability services or tools, please contact Kevin Kennedy at kkennedy2@worldbank.org.