Orb Energy Secures Funding to Replicate Indian Business Model in Kenya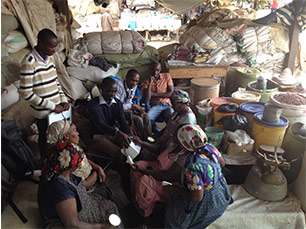 Orb Energy, manufacturer and distributor of solar energy systems, has received two million dollars ($2m) from the Dutch development finance institution, FMO, to replicate its India business model in Kenya.
Orb works with national banks and micro-finance institutions in India to ensure that its customers receive credit to purchase its products. Orb, which entered the Kenyan market early in 2014, has also adopted the same approach and is negotiating with some of Kenya's largest banks and micro-finance institutions.
The company has 170 branches in 8 states across India and plans to expand this network to some 500 branches over the next three years. It will concurrently grow its product retail network in Kenya by setting up an additional 50 branches in different parts of the country over the next two years. In addition to its headquarters in Nairobi, Orb already has a branch in the lakeside city of Kisumu in western Kenya.
"We are very pleased to have FMO's investment and its seal of approval for our business model. Orb has developed its retail model in India, where we deliver superior quality solar energy systems for electricity and hot water, with the best after-sales service. We now intend to replicate it in Kenya while at the same time expanding our India presence. Kenya is an excellent starting point for us in Africa as we have tremendous support from banking partners in Kenya to finance our customers," says Damian Miller, the Chief Executive Officer of Orb.
The IFC-World Bank Lighting Africa program, a market development program, was piloted in Kenya. Since its inception in September 2007, the program demonstrated existence of a vibrant market for modern off-grid lighting products through which more than 6.8 million Kenyans in rural areas have acquired affordable solar lights. With the capital injection it has received, Orb has a target of selling 100,000 units of product over the next two years.
In a press release, Robert Voskuilen, Senior Investment Officer at FMO says: "We have reviewed many solar businesses now entering the African market, and we found Orb's diversified range of solar products, designed and manufactured to the highest standards of quality, to be very compelling. This combined with Orb's unique branch network for the sale, installation, and service of residential and commercial customers gave us confidence that Orb will serve the Kenyan customer and its banking partners well. The investment fits well in FMO's renewable energy strategy for Africa."