Greenlight Planet Clinches USD10m Financing Deal to Expand Operations in Africa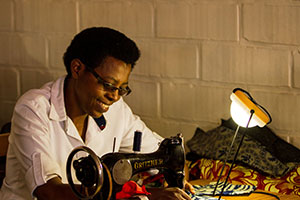 Greenlight Planet, a manufacturer and distributor of solar energy products for homes without access to grid electricity has received US$10m financing from Fidelity Growth Partners, India to expand distribution of its Sun King™ family of solar lighting and phone charging products in sub-Saharan Africa.
The company, which started operating in Africa in 2012, expects to reach 100 million off-grid people by 2020 with its Planet's Sun King™ solar lights that retail for $10 and above across Sub-Saharan Africa.
"We see tremendous potential to provide affordable solar energy solutions for consumers in the developing world. Greenlight Planet has established itself as a product leader with a strong brand in the fast-growing off-grid energy segment. We are excited to partner with Greenlight Planet," says Kabir Narang, Managing Director of Fidelity Growth Partners India, who is now also a member of the Board of Directors at Greenlight Planet.
Anish Thakkar, the company's CEO says: "We're delighted to bring Fidelity Growth Partners' expertise on-board as we massively expand distribution and work to make Sun King™ products more affordable for off-grid families that need them most."
Greenlight Planet's flagship Sun King™ Pro products, which meet the Lighting Global Quality Standards, provide ten times brighter light than the widely used kerosene lantern, charge mobile phones, and pay for themselves in less than nine months.
The company has sold over 3 million of its award-winning Sun King™ solar lighting and energy devices to off-grid homes in 30 countries, half of which were sold in the last twelve months.
Today, Greenlight Planet has 6,000 village direct sales agents located across India, Kenya and Uganda, and 680 full-time employees across 11 offices in the United States, Africa, India and China.