UK school donates solar lanterns to Nairobi slum school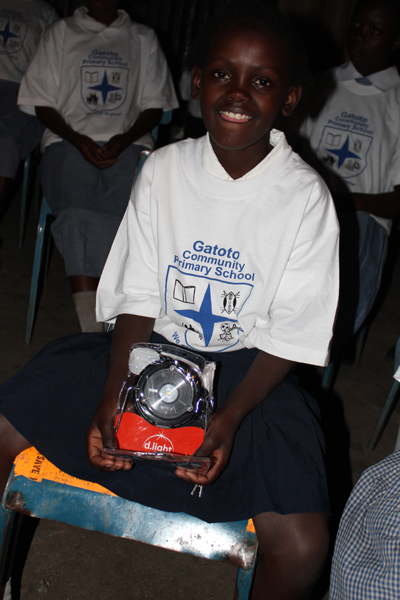 Pupils of Gatoto primary school, located in the Mukuru kwa Reuben slum in Nairobi, received solar study lanterns earlier this year donated by pupils of FeltonFleet School, just south of London.
The lanterns will provide better study conditions for the Gatoto children who live in the slum without electricity. Many of them study using kerosene lamps, while others cannot study at all in the evening owing to the high cost of kerosene in Kenya.
"We are very grateful for the solar lanterns. The first batch will be distributed to class seven and eight students as they prepare for the national exams", said the school manager Betty Nyagoha.
The FeltonFleet pupils raised funds and purchased solar lanterns from d.light, an international consumer company whose mission is "to enable households without reliable electricity to attain the same quality of life as those with electricity."
d.light, an Associate of the Lighting Africa program, aims to improve the lives of 100 million people by 2020, by replacing every kerosene lantern in use with modern, affordable, reliable and user friendly solar lighting products.
Gatoto Community Primary School was founded by the Mukuru kwa Reuben community in January 1994 and registered as a community school with Kenya's Ministry of Cultural and Social Services in 1997. The school strives to provide high quality, value based education to about 1,000 disadvantaged children in the Mukuru slum.
To view the video story, click here.