ToughStuff partners with bednet manufacturer to reach more people during crises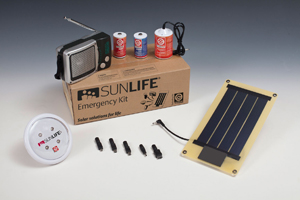 ToughStuff, the modular solar kit provider, has entered into a partnership with global mosquito net manufacturer and distributor, Bestnet A/S, in order reach more people with solar energy products during humanitarian crises.
Bestnet will sell ToughStuff's solar energy kits alongside mosquito nets, enabling more displaced persons and refugees to access lighting. Access to lighting and energy are recognised as basic human needs, alongside shelter and hygiene, during humanitarian emergencies.
ToughStuff's Group Chief Operating Officer Hayden Hamlet said: "Bestnet's excellent global network in the aid and relief market and the synergies between our products made them the obvious partner, and demonstrates the potential for two companies to cooperate for the greater good".
During crises, the affected typically rely on kerosene lamps for lighting, but these are unhealthy and dangerous, especially in crowded temporary camps where fires can spread rapidly.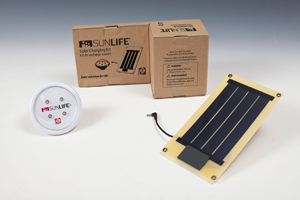 Bestnet will now sell the company's solar kits alongside mosquito nets under the brand name Sunlife in the aid and relief market.
The Sunlife product range includes a solar panel and solar-powered LED lamp, as well as radio connectors, which replace disposable batteries, and phone connectors which enable mobile phone charging.
Trine Angeline Sig, Bestnet's Managing Director said: "Sunlife products will provide much-needed relief to those affected, helping rebuild their lives from devastation and to return to a sense of normalcy by providing lighting, connectivity and information."
ToughStuff have seen growing demand for their lamps, mobile phone chargers and radio connectors in humanitarian situations. Recently, working with the NGO Humedica, ToughStuff brought light to a refugee camp in Dolo Ado, on the Ethiopia-Somalia border.
After distributing solar lighting kits as part of a bigger emergency household starter pack in Haiti, Concern Worldwide in their activity report concluded that: ''…in a package that included a number of essential household and hygiene items; one tarp, two blankets, a kitchen set, hygiene kit, a jerry can, some rope and condoms, the solar kit was clearly perceived as the most valuable item.'