//= Titles\title(); ?>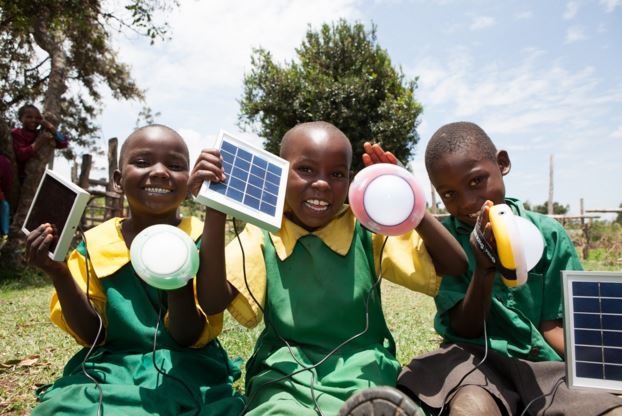 For over a decade, the Lighting Global operated the foundational quality assurance program for the off-grid solar industry. By working with the sector to set quality standards, promote durable off-grid products, and adopt harmonized policies, Lighting Global Quality Assurance instilled confidence in what was once a nascent and unproven industry.
Under its quality assurance program, Lighting Global developed the first test methods and quality standards for pico-products and solar home system kits up to 350 Wp and worked with governments around the world to encourage the adoption of harmonized policies that worked to lower market barriers and product consumers. Together, these policies set the global baseline for product quality and helped to establish a common language for how our industry communicates.  
Lighting Global has been a critical force in facilitating and promoting quality solar lanterns and home systems since our industry's infancy.  Lighting Global's quality assurance program catalyzed off-grid solar energy's exponential growth:  It legitimized novel technologies in the eyes of distributors' worldwide, stimulating innovation while protecting consumers and manufacturers alike from the dangers of low-quality products.  Lighting Global's work with governments in harmonizing regulations and reducing barriers to trade created a level playing field for companies and made solar energy affordable to millions of off-grid families.
Patrick Walsh, CEO, Greenlight Planet
The off-grid solar energy market has changed dramatically over the course of its short history. Advancements in technology and consumer affordability have pushed the market toward larger solar systems that enable the use of higher-power appliances and productive use equipment. As consumers climb the energy ladder, the need to expand quality assurance beyond lighting increases.  
Introducing VeraSol
In January 2020, Lighting Global, CLASP, and the Schatz Energy Research Center launched VeraSol, an independent quality assurance program ready to respond to the market's growing needs. VeraSol builds upon the strong foundation laid by Lighting Global. The program offers the same quality assurance services previously offered by Lighting Global Quality Assurance. To better serve consumers, companies, and markets, the VeraSol now encompasses technical foundations for appliances and plans to expand quality assurance services for these products in the coming years. 
VeraSol is managed by CLASP and the Schatz Energy Research Center, long-time partners of Lighting Global and co-implementers of Lighting Global Quality Assurance since 2016. Lighting Global remains a foundational partner of the program committed to growing the base of support for quality assurance. 
 
To learn more about VeraSol and its quality assurance services, please visit their website by selecting one of the quick links below.
Quick Links
Homepage 
Learn more about VeraSol and its expanded quaity assurance service offerings. 
Product Database 
View hundreds of certified solar energy kits and tested off-grid appliances. 
Test or Certify Your Product 
Contact the VeraSol team and initiate the testing or certification process. 
Test Methods 
Learn more about test methods for solar energy kits and off-grid appliances 
Quality Standards  
Learn more about quality standards for solar energy kits 
Solar Energy Kit Certification 
Review the certification process for solar energy kits up to 350 Wp.  
Appliance Testing 
Explore new independent testing services for off-grid fans, televisions, refrigerators, and solar water pumps. 
Test Lab Network  
Learn more about VeraSol's global network of qualified test laboratories. 
Technical Assistance 
Discover how VeraSol works with governments to encourage smart policymaking. 
Program Policies  
Explore VeraSol's policies and procedures for product testing and certification.