Plan to minimize pollution by clean lighting products in the offing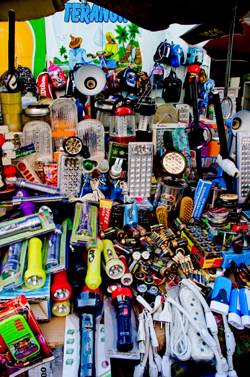 Lighting Global has started to review the environmental and waste impacts of off-grid lighting products – a work that will result in a Strategic Product Life-cycle Management Plan next June.
Two firms, Talent with Energy Pty Ltd and Lighting Management Consultants (LMC), have been contracted to steer and facilitate this process, which begun with three months of background research that was concluded in November.
They will identify the type and nature of hazardous and non-hazardous waste streams generated by solar off-grid lighting products, develop methods for minimizing and handling waste, as well as appropriate supply chain interventions for Africa and Asia.
"A key measure of success for modern, off-grid lighting products is the implementation of a comprehensive life-cycle product management infrastructure, minimizing end-of-life waste management issues through improved product design, implementation of national product stewardship schemes and in-country capacity building in the area of waste electric and electronic equipment (WEEE) management infrastructures," LMC's Bryan King told industry stakeholders at the 3rd International Off-Grid Lighting Conference and Trade Fair.
The firms are now undertaking in-country stakeholder consultations until March next year, when a first draft of the strategic plan is expected. The draft plan will be presented and discussed at international workshops in April and May 2013, yielding the final strategy in June.
Manufacturers at the conference expressed interest in "eco-design" principles that they should consider when working out their product life-cycle impacts.
Solar lamp manufacturers were also keen on which eco-design principles to adopt when conceptualizing product design, value delivery, packaging, transportation and operation in order to minimize waste production at the beginning of the product life cycle.
"The integration of eco-design principles into product performance standards could be a future evolution of this line of thought," says Mr King.
Conference participants stressed that a broad multi-sectoral approach was required in the development of a cohesive Product Life-cycle Strategy for the off-grid lighting sector.