New Report: Navigating Taxes for Companies Importing Off-Grid Solar Products into India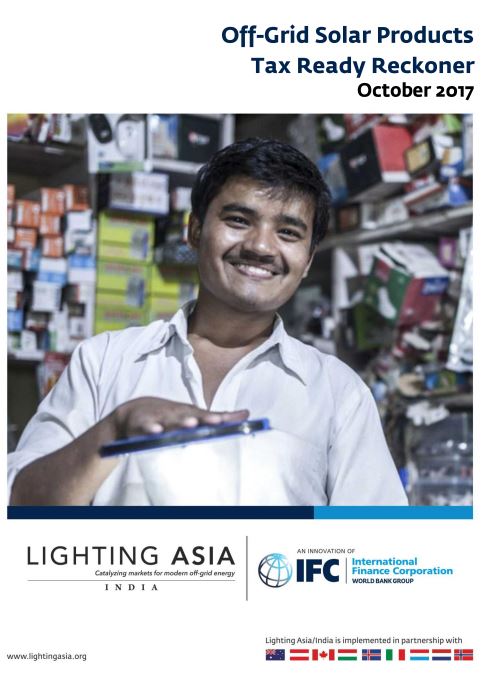 India is a federal country, and prior to introduction of the Goods and Services Tax (GST), multiple indirect taxes were levied on transactions in India. Some of the taxes such as Central Excise Duty on manufactured products, Service Tax on specified services, and the Central Sales Tax (CST) on interstate sale of products were levied and collected by the Central Government. Other taxes like Value Added Tax (VAT) on intra-state sale of products and Entry Tax/Octroi Duty (as applicable) were collected by the State Governments.
Produced by Lighting Asia/India, this Tax Ready Reckoner has been prepared to help companies interested in importing off-grid solar products into India, as well as those already selling within India, navigate what can sometimes be a complex operating environment.
Read the report here.