New Products Incorporate Additional Features
Three lighting companies have recently released products that meet the off-grid lighting Minimum Quality Standards. These new products come with new features including remote controls, extended warranties and brighter settings offering consumers yet more value for money.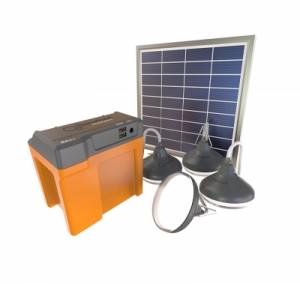 Barefoot Power has released its fifth product, a new plug-and-play solar home system, the Connect 600, which is one of three products that have met the Minimum Quality Standards for multiple (four) light points.
Barefoot's new product offers a total light output of 300 lumens for eight hours after a single day of charging in the sun. It comes with two USB outputs that enable users to charge two mobile phones at the same time. The product can alternatively power small 12V DC appliances like fans or radios. It comes with a 2 year warranty.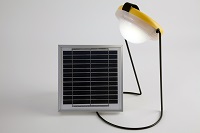 GreenlightPlanet has also released two additional portable solar lights with mobile charging capacity bringing to five its range of products that have met the off-grid lighting Minimum Quality Standards. The Sun King Mobile provides more than five hours of lighting per day in turbo mode, and over 10 hours at normal brightness setting.
Greenlight Planet's second new product, the Sun King Pro 2 builds on the high-quality of the award-winning original Sun King Pro and offers three brightness settings – turbo mode (150 lumens), normal mode (75 lumens) and a bed-light mode that provides adequate brightness (25 lumens) for reading.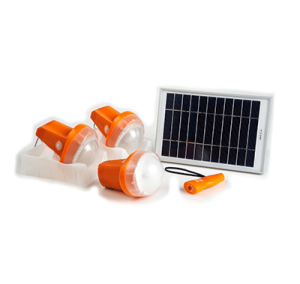 Marathoner CLP Ltd has released two new products and updated their award-winning Beacon MB2-380 by adding a device with a powerful LED that can serve both as a torch or flashlight and a remote control for lights, turningits room lights on and off from a distance.
The new Beacon MB2-200 includes one room light along with the new remote-cum-flash light, while the Beacon MB2-290 has two room lights and the remote-cum-torch. All three new products offer mobile charging and more than four hours of lighting after a day of charging.