New Market Intelligence on After-Sales Service and Product Warranty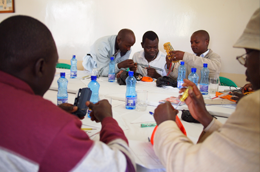 Lighting Africa has published two additional Market Intelligence articles to provide information and guidance regarding after sales service and maintenance, and warranty practices for off-grid lights in Kenya and Tanzania.
These articles are based on field research and interviews conducted in 2013, as well as interviews conducted with international companies working in similar markets.
Market Intelligence Note 3 provides an assessment of the experiences and interest of electronics' technicians in repairing and providing after sales service for off-grid solar lights.
It documents technicians' experiences with repairing solar products, identified obstacles they face in servicing these lights, and explored methods that solar lighting companies or programs could use to interact with these technicians.
This research found that nearly 70% of technicians surveyed had repaired at least one solar lantern, and almost all of them already possess the tools necessary to fix most lanterns.
Market Intelligence Note 4 identifies barriers to offering successful product warranties and provides suggestions on ways to overcome those obstacles.
While honoring and servicing warranties in widely dispersed rural African markets is extremely challenging, warranties that are implemented effectively can promote sales and brand loyalty.
Many solar lamp distributors and mobile phone companies interviewed suggested that the most practical way to provide after-sales service is over the phone.