Minimum Quality Standards Revised to Deliver Better Consumer Value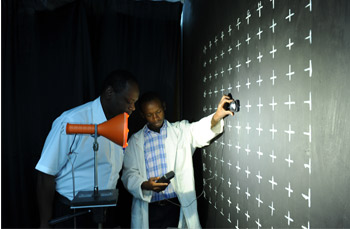 The Minimum Quality Standards for off-grid lighting products have been revised to encourage production of higher quality, safer products that better serve and protect consumers.
The revised quality standards, which come into effect in January 2014, ban the use on batteries containing cadmium or mercury in line with an EU ban on the use of these highly toxic pollutants.
The European Parliament Environment Committee in March this year voted for a phase out of mercury in button cells batteries by 2014 and cadmium in batteries for cordless power tools (CPTs) by 2015.
"In response to stakeholder feedback and market trends, the team has also decided to transition away from a public emphasis on Performance Targets and instead move toward a system where consumers can compare products based on advertised performance metrics," says Lighting Global.
Other changes to the minimum standards for off-grid lights include an increase in the warranty term for products to one year, improvements to the lumen (brightness and runtime) maintenance criteria, inclusion of a battery durability test, and a requirement that all PV modules be protected from water ingress.
Lighting Global has also updated the product standard specification sheets (SSS) issued after a product has undergone quality testing, and released a new policy and guidelines for the SSS.
The new SSS policy now requires any product highlighted on the Lighting Global, Lighting Africa and/or Lighting Asia websites to make product SSS' publicly accessible. These changes will become effective on November 15, 2013.