Lighting initiatives applauded at Rio +20 for increasing energy access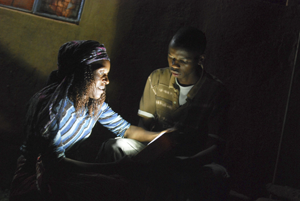 Lighting Africa and a number of its associate companies were recognized at the Rio +20 Summit for their contributions and commitments towards the UN target of sustainable energy for all by 2030.
Lighting Africa, which has been instrumental in bringing to birth the modern off-grid lighting industry in Africa, was singled out for already making it possible for some 2.5 million people  without electricity in Africa to reduce their dependence on kerosene by embracing solar for their lighting needs.
Sustainable Energy for All  is an initiative of the United Nations, launched in September 2011, to transform the world's energy systems so that everyone in the world will by 2030 have access to modern and sustainable energy for their various needs be they lighting, cooking, etc.
About 1.6 billion people in the world have no access to electricity, an estimated 600 million of whom are in Africa.
Lighting Africa is working to spawn a vibrant, competitive market for clean, high quality lighting products in Africa that will by 2030 reach 250 million people without electricity.
A number of the program's Associate companies involved in the manufacture and distribution of modern off-grid lighting products in Africa were also recognized for their efforts towards improving access to clean energy. These include:-