In the News: By Plugging in Africa, Mobisol Connects a Continent to Change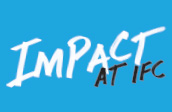 Jacinta Auma used to stock kerosene lamps, flashlights, and candles to light her home in rural Kenya, but that changed when solar panels were installed on her roof. Now that her home is powered by Mobisol—a pay-as-you-go solar energy service company delivering renewable energy solutions to off-grid communities in East Africa—she doesn't have to travel to the next village just to charge her phone, either.
So far, Mobisol has installed more than 85,000 solar home systems in households and businesses throughout East Africa, enabling over 425,000 people like Auma to access clean, affordable, and reliable solar energy. It offers an alternative to fossil fuels for low-income African households, reducing carbon emissions by more than 35,000 tons a year—equivalent to taking more than 7,000 passenger cars off the road.
With IFC support, Mobisol is deploying innovative technology to deliver cost-competitive renewable energy and energy-storage solutions to off-grid communities throughout Sub-Saharan Africa. 
IFC's late-2016 equity investment
 of €5.42 million is helping accelerate Mobisol's growth in Rwanda, Tanzania, and Kenya.
MEETING AFRICA'S NEEDS
Approximately 600 million people lack access to electricity in Sub-Saharan Africa. Kenya in particular has some of the highest rates of off-grid solar use in the world—30 percent of households without access to the grid use decentralized solar-energy solutions. Mobisol's high-quality systems have been conceived specifically to meet the deep and wide-ranging needs of this market.
For example, Mobisol systems come in varying sizes, from 80 to 200 Watt peak, and can meet the entire energy needs of an off-grid household—powering lighting, radios, stereos, TVs, and other household appliances such as refrigerators.
Mobisol business solutions also help entrepreneurs increase their income. Its systems are powerful enough to run energy-based services such as a mobile-phone charging business, or to power an office laptop or a refrigerator to cool drinks and groceries to reach further markets.
For ease of installment, Mobisol has designed business kits that attach easily to a solar home system. Included in this kit is the necessary appliance (for example, a multiple phone charger or a barber's hair clipper), along with educational materials to help launch a business.
Results from the pilot phase have shown that one-third of Mobisol customers used their excess electricity to offer some of these services to their communities and generate extra income.
MOBILE PAYMENT OFFERS NEW POSSIBILITIES
The Mobisol system is paid off by customers over three years via mobile money payments. This pay-as-you-go installment method allows customers to pay at their convenience and from almost anywhere, avoiding initial investment hurdles for customers who previously could not afford a high-quality solar home system. Those without a personal bank account can purchase a system, and relatives from other locations can help finance it.
Ultimately, Mobisol's costs compare to what the typical customer spends on kerosene, candles, batteries, and mobile phone charging.
In addition to making an equity investment, IFC, in partnership with Investec, also provided advice to Mobisol on how to verify the quality of its products, market these products, analyze sales trends, and expand its reach.
IFC's support to Mobisol builds on our pioneering work to help develop and expand the modern off-grid energy market. Through the World Bank Group's Lighting Global program, we work with the Global Off-Grid Lighting Association (GOGLA), manufacturers, distributors, and other development partners to lower first-mover risk and mobilize private sector investment through market intelligence, quality assurance of products, business-support services, and consumer education.
As of June 2017, more than 130 million people had benefited from using Lighting Global quality-verified solar lighting products, and nearly 40 million people had their basic lighting needs met according to the new World Bank-UN framework for defining and measuring access to energy. Since the program's inception in 2008, more than 26 million Lighting Global quality-verified solar lighting products have been sold.
To learn more about IFC's work in telecommunications and technology, visit www.ifc.org/tmt
Follow the conversation: #IFCimpact
Source: IFC News