Cost of kerosene in rural Africa threatens access to lighting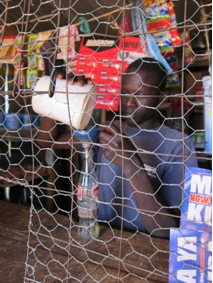 Kerosene, which provides lighting for millions of homes across Africa, is not only detrimental to human health and the environment, but also a notable financial burden, a new study just published has found.
The study by the IFC-World Bank Lighting Africa program indicates that the cost of kerosene for rural communities, who typically buy kerosene in small quantities generally much less than a litre, is even higher than previously estimated.
On average, rural households in five Sub-Saharan countries covered in the study pay 35% more for kerosene than their urban counterparts. The price differential was most stark in Ghana, where kerosene in rural areas retailed at 170% the price in urban centers. In Kenya, kerosene in the villages costs 46% more than in pump stations in urban areas.
With world oil prices volatile and generally on the increase, rural families lighting their homes with kerosene lamps will likely be faced with a choice; they will have to decide whether to allocate less money to other daily necessities or to have fewer hours of nightly illumination, says Jennifer Tracy, lead author of the study titled The True Cost of Kerosene in Rural Africa.
The study, which covered Tanzania, Senegal, Mali, Kenya and Ghana, compared the pump price of kerosene in urban centers, which traditionally has been used to estimate the cost of kerosene for rural consumption, to the retail price of kerosene found in rural areas.
The findings provide a strong economic justification for rural communities not connected to electricity grids across Africa to explore cleaner lighting alternatives for their homes and families such as solar-powered lamps.
Many people across the continent, especially in rural areas not connected to national grid electricity use kerosene because it is an accessible option. Previous estimates of this financial burden on rural consumers captured the costly necessity.
The study also found that at the current levels of expenditure on kerosene, rural families could more affordably switch to solar lamps bought using loans, and repay the loans in much shorter periods than had been earlier estimated using urban kerosene prices.
The findings show that a $20 solar lamp, for example, would in rural areas be paid off in about 8 months compared to the previously estimated 11 months, enabling families to enjoy cleaner, safer, higher quality domestic lighting sooner.