BIMAS Kenya Ltd recognized among Top Companies in Kenya
Microfinance institution and Lighting Africa/Kenya client BIMAS Kenya Ltd was recently recognized as one of the top 100 medium-sized companies in Kenya. This is the second time that the MFI entered the competition, making a significant jump from position 98 in 2011, to position 37 this year. The MFI works with the Lighting Africa/Kenya program to provide loans for solar products.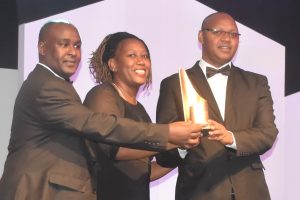 Sollatek Electronics Kenya Ltd was also ranked one of the country's top medium-sized companies at position 87, they are the sole distributor of Niwa Energy's quality-verified solar products and have also been previously featured in the 2013 and 2015 surveys.
The annual top 100 medium-sized company survey seeks to identify Kenya's fastest growing medium sized companies so as to showcase business excellence and highlight some of the country's most successful entrepreneurship stories. The annual high level survey awards Kenya's top 100 mid-sized companies, showcasing business excellence and successful entrepreneurship stories.