Bettalights excels in business management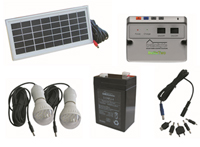 South African solar lights manufacturer, Bettalights , has been recognized for good business management in the country's 2012 Technology Top 100 Awards, where it competed in the "Small Enterprise' category.
Bettalights which manufactures the quality-assured BettaOne and BettaTwo solar lanterns for unelectrified rural homes, took home the Award for Excellence in the Management of Technology, and made it to the finals in three other categories – Management of Systems, Innovation and Research.
The TT100 Business Awards Program was launched in 1991 by the South African Engineering Association (SAVI) to foster a culture of technological innovation and excellence.
The program celebrates South African companies for their business prowess in the Management of Technology, Innovation, People, Systems, Research and Sustainability.
The focus of the 2012 TT100 Business Awards Program was on innovation and commercialization.
"The Technology Top 100 programme has maintained both its national and international acclaim for its adjudication process, and, above all, for the metrics which have been developed to identify organizations that have met the exacting requirements of a Technology Top 100 qualifying organization. As such, a number of organizations were rejected for not meeting the required criteria," said Carol Varga, the Program Administrator when releasing the results in December.
As a Technology Top 100 finalist and winner, Bettalights is entitled to use the Technology Top 100 Seal of Recognition, for a period of one year, on its stationery, advertising material and website.
Bettalights, whose two solar lanterns have passed Lighting Africa's Minimum Quality Standards and Product Performance Targets , was also nominated as one of the top three finalists in a couple of the Africa Energy Awards in 2011.