//= Titles\title(); ?>
质量标准 Our Standards
为保护消费者权益,点亮全球项目坚持其质量标准,对质量、耐用性以及广告真实性设定基本要求。参与点亮全球所支持的项目必须达到这些标准。

质量标准
是否达到这些质量标准,将根据实验室检测结果进行评估。实验室按照 IEC/TS 62257-9-5 或《点亮全球项目家用太阳能系统质量保证规程》中规定的质量检测方法进行。检测采用库存随机抽取的样品,在经核准的第三方检测中心进行。产品检测达到质量标准,才能获得点亮全球项目的标准产品规格表(Standard Specification Sheet, SSS)和证书(Verification Letter)。之后我们可能会继续进行市场抽检,以确保市场上出售的产品持续达标;如产品未能通过,则从网站上删除其验证材料。
点亮全球项目现已扩大至执行两套不同质量标准的两大类产品: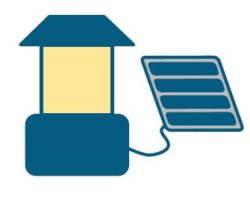 微型太阳能质量标准 (Pico-PV Quality Standards)
点亮全球项目持续执行微型太阳能离网照明产品的质量标准。这些标准适用于最大功率不超过10瓦的产品。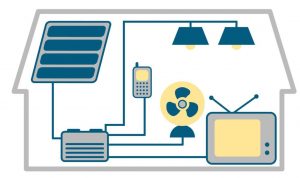 家用太阳能系统质量标准 (SHS Kits Quality Standards)
点亮全球项目支持即插即用型的家用太阳能发电系统,它们适用于最大功率介乎10 -350瓦的产品。
质量标准持续在更新以反映市场变化(参考点亮全球质量标准日志),但标准针对的核心关键点保持一致:

广告真实性:广告和营销材料准确宣称经检测产品的性能。
耐用性:产品应具备适当防水、防固体异物的功能,开关和连接装置要耐用,便携式产品应防摔。
系统质量:产品通过接线和装配目测检查。
流明维持率:产品在使用2000小时后仍能保持合理的光输出量。
保修:消费者享有保修权利,保修期规定随产品类型而异。
以下政策就质量标准的具体要求提供更多指导:
参考我们的质量标准
买家、政府和机构如要确保产品质量和性能,可采用我们的质量标准,以保护买家和消费者,同时也有效规范市场。参照衔接点亮全球项目的要求,意味着可利用具有全球意义的最新质量标准,确保持续洞悉市场动态,从而保护买家和消费者权益。
我们为非政府组织和分销商等大宗买家准备了资料,如需要,各方可查阅这些资料,用作参考或按其所需采纳质量标准。如需详细了解如何在贵机构实施标准框架,请与点亮全球项目联系。

Our Standards
Lighting Global maintains Quality Standards that set a baseline level of quality, durability, and truth in advertising to protect consumers. Meeting the Standards is a requirement for participation in Lighting Global support programs.
Quality Standards
Conformance with the Quality Standards is evaluated based on results from laboratory testing according to the Quality Test Method (QTM) as defined by IEC/TS 62257-9-5. The tests are conducted at an approved, third-party test center using randomly-procured samples. To receive a Lighting Global Standardized Specifications Sheet and Verification Letter, a product must meet the Quality Standards in an initial round of tests. We may follow up with Market Check Testing to ensure that products on the market continue to meet the Standards; if the product fails this testing, its verification materials are withdrawn from the website.
Lighting Global has now expanded to cover two ranges of products with two different sets of Quality Standards:

Pico-PV Quality Standards (available in Chinese (中文版), and French (français))
Lighting Global maintains the Quality Standards for pico-PV off-grid lighting products. These may be used for products with peak power rating of 10 W or less.

SHS Kits Quality Standards (available in Chinese 中文版 and French (français))
Lighting Global now supports Solar Home System Kits. These are appropriate for products with peak power ratings greater than 10 W up to 350 W.
The standards are routinely updated to reflect changes in the market (see Change Log for Quality Standards), but always address the same core aspects:
Truth in Advertising: Advertising and marketing materials accurately reflect tested product performance.
Durability: Product is appropriately protected from water exposure and physical ingress, has durable switches and connectors and, if portable, survives being dropped.
System Quality: Product passes a visual wiring and assembly inspection.
Lumen Maintenance: Product maintains consistent light output after 2,000 hours of operation.
Warranty: A consumer-facing warranty is available; the required warranty duration varies by product type.
The following policies provide additional guidance on particular requirements of the Quality Standards:
Reference the Standards
Buyers, governments, and institutions that need to ensure product quality and performance can use our Quality Standards to protect buyers and consumers and effectively regulate the marketplace. Harmonizing requirements with Lighting Global means leveraging the most up-to-date, globally relevant Quality Standards and ensures continued insights from the marketplace will protect buyers and consumers.
Check out our resources for bulk purchasers, such as NGOs and distributors, to appropriately reference and adapt the Quality Standards for their purposes. Contact Lighting Global for more information on implementing a standards framework for your organization.